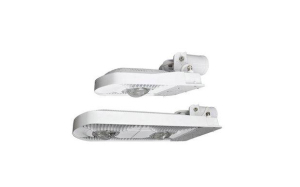 Gloria LED Street Light provides exceptional performance: long lifespan, high light efficiency, high energy saving ability, and maintenance of ecosystem balance. Fit and easy to install on any standard lamp post with any desired angle. Suitable for lighting roads, residential areas, parks and other locations.
Features and Specifications
Models: Gloria 40W * Gloria 60W * Gloria 100W * Gloria 120W * Gloria 200W
The product is designed to meet a wide range of needs. The lighting fixture is produced with simple and effective design and nice-looking configuration. The lamp is manufactured of high-quality aluminum, suitable for low temperatures. No corrosion or rust, corresponds to IP66, CB, CE, UL standards.
Electronics
Drivers are easily removed and maintained.100 ~ 240VAC, 50 ~ 60Hz, operating temperature 35°C ~ 55°C , Operating Humidity : 10% -90%, IP66 Standard,  lifespan over 50000 hours/70 000 hours (depending on capacity
Optics
Unique optical design which maximizes the efficiency of the implementation, scalable for adjustment according to individual needs . 2700-6500 ° K, CRI ≥70
Eco-friendly energy
Low energy, no connection to network power lines, significant reduction in the use of scrap materials, no hazardous materials , contribution to environmental protection, compliant
with the Institute of Electrical and Electronics Engineers (IEEE) standards. No IR or UV radiation, no lead, mercury or other pollutants.
Installation
Fit and easy to install on any standard lamp with any required angle, G5 rating..
Warranty
5 years